Why choose us for your care?
Top Doctors and Care Teams
Experienced with innovative, minimally invasive procedures and knowledge of latest technologies
Unhurried, comprehensive visits, with time to develop the plan of care
Personalized care that exceeds expectations
Support teams include experienced nurse practitioners and clinical staff
Convenient Technology
Book appointments online
Send and receive secure messages with care team
Patient Portal
Easy Access to Care
Five physician groups serving El Paso and surrounding areas
Physicians specialize in each area of women's healthcare from obstetrics and gynecology to high-risk pregnancy care by maternal-fetal medicine physicians and women's oncology care
Same-day appointments available
A wide range of women's services:
Gynecology
Our gynecologists offer the most advanced care options for patients of all ages from adolescence through menopause, including well-woman exams, routine pelvic exams, care through menopause, contraceptive and family planning, hormone therapy, and treatment for a wide range of gynecological issues.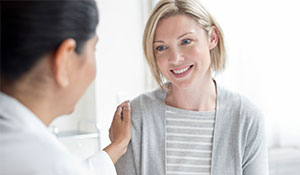 ---
Breast care
Bone densitometry screening
Endometriosis treatment
Menstrual disorders
Screening and treatment for sexually transmitted diseases
Menopause evaluation and treatment
Pelvic exam and ultrasound
Gynecological surgery (minimally invasive/robotic surgery)
Abnormal pap smear
Pelvic and vaginal disorders
HPV (human papillomavirus)
Well-woman exams
Free pregnancy testing
Contraceptive and family planning
Obstetrics
With a focus on keeping you and your baby healthy, our obstetricians will work with you to build your birth plan so that your pregnancy and delivery is a positive and memorable experience. Our physicians aim to provide you with the best comprehensive prenatal, labor, delivery and postpartum services.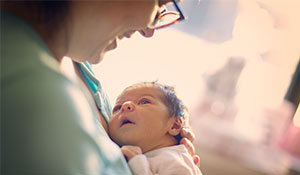 ---
Labor and delivery
Ultrasounds
Non-stress tests
Ectopic pregnancy
Urinary tract infections during pregnancy
Gestational diabetes
Genetic screening
Vaginal births after cesarean (VBACS)
Maternal anemia
Miscarriages
Placenta previa
Postpartum depression
Preeclampsia
High-Risk Pregnancy Care (Perinatologists/Maternal-fetal Specialists)
Age, health history or other complications may cause your pregnancy to be considered high risk. Our maternal-fetal specialists will provide the specialized care you and your baby need in a compassionate environment. You will be kept informed and educated by your obstetrician every step of the way.
---
3D ultrasound
4D ultrasound
Routine ultrasounds
Growth tracking
Doppler flow studies
Fetal screening
Nuchal translucency
Amniocentesis
Multiple gestation
Hypertension
Cardiac disease — certified fetal echo ultrasound
Preterm labor
Insulin dependent diabetes
Cervical incompetence
Fetal anomalies and inherited disorders
Nonstress test
Amniotic fluid index
Biophysical profile
Teen/Adolescent Care
Our physicians understand the unique needs of teens and adolescents, and offer an environment where patients can feel comfortable and confident in their care. Teens can receive complete care as well as education about their sexual health.
---
Contraceptive counseling
Free and confidential pregnancy testing
Medicaid eligibility
Menstruation care including regular periods and any
problems such as severe cramps or irregular periods
PMS and mood swings
Questions about sexual activity
Problems with vaginal or bladder infections
Questions about physical and sexual development
Gynecologic Oncology
Diagnosis and treatment of female reproductive tract dysplasia and cancers of the vulva, vagina, cervix, uterus, ovarian, fallopian tube; evaluation and treatment of lower genital tract dysplasias
Hereditary reproductive tract cancer risk assessment and genetic testing
Chemotherapy and radiation
Complex pelvic and abdominal surgery including Cytoreductive surgery for ovarian cancer
Robotic and laparoscopic minimally invasive gynecologic oncology surgery including Sentinel Lymphadectomy and fertility-sparing gynecologic surgery
Genital tract fistula management
Routine and complex gynecology
HPV vaccinations
Colposcopy and LEEP procedures
Contraception management, including implant and intrauterine device placement and removal
Urogynecology
Our urogynecology specialist, Dr. Sargon Bebla specializes in treating all conditions of the female urinary and reproductive tract.
---
Treatments:
Stress and urge incontinence
Fecal incontinence
Neuromodulation
Pelvic prolapse
Uterine fibroids
Endometriosis
Procedures:
Robotic surgery
Sling surgery
InterStim Therapy
Urodynamic study
Cystoscopy
Posterior tibial nerve stimulation
Bladder botox injection
Labiaplasty
Vaginoplasty